Texel Brewery - Sight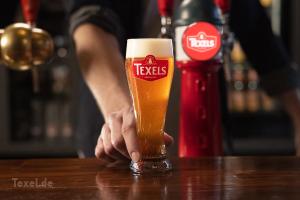 Do you fancy a pint? Then a visit to the Texel Brewery in Oudeschild is a must.
In the tasting room, you will be warmly welcomed by a guide. You'll learn more about the company's history and how the beer is made. After the explanation, you'll head to the cinema, where a short film will tell you more about the brewing process. Following that, you'll receive information about the beers and have time to ask your questions.
Finally, you'll be given a tasting board with four different Texel beers and a Texel beer glass to take home and taste the beers.
Furthermore Texel Brewery is near the following sights: Pick them Yourself Garden (±350 m), Cape Sil (±1,5 km), Outdoor pool Molenkoog (±1,6 km), Wadden Sea harbor Texel (±2,0 km) & Climbing the church tower of Den Burg (±2,3 km).
For information:
Book tickets online
Texelse Bierbrouwerij
Schilderweg 214, Oudeschild, Texel
web.
Website