Cycling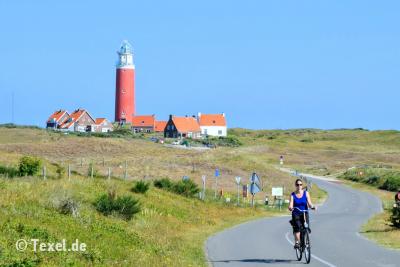 Biking on the wadden dyke gives you a lovely view on the Wadden Sea. The Hoge Berg (High Mountain) is the heart of the ancient land of Texel. Scattered in the meadows, there are typical rural sheds (sheep fines). Cycling and walking trails lead past the typical Texel earth shores (garden shores). The island has over 135 km of cycle tracks. Inland the calm activities of the islanders reign. In the high season there are many people on Texel. Rest seekers are wise to avoid such places as the center of De Koog and Den Burg. Lots of peace and space in the high season as well, can be found further from the recreation center.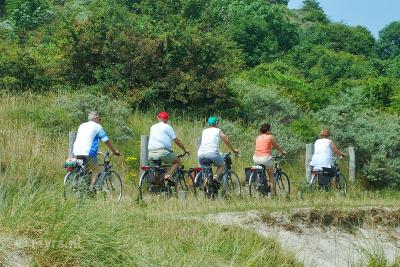 Many bicycle paths and coastal roads
Texel is for the most holiday guests sun, sea and beach. But there is a lot more have to offer, a lot more, many pleasant kilometres more.
The many cycle-tracks and the rural roads offer you a varied view that is uncommon in the Netherlands. The coastal-tracks through the dunes, the peaceful country roads through the countryside, the characteristic peaceful villages and the long extensive cycle-tracks. A safe and ideal environment to enjoy, by yourself or with the whole family. In short; There is a lot to discover in and around by bicycle.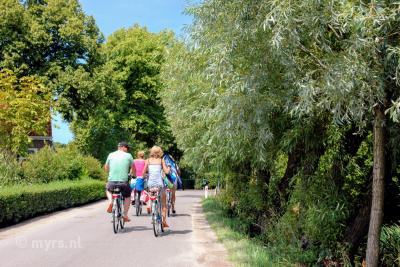 Bike Rental
Do you want to make a cycling-tour during your holiday or do you want to have a bicycle at your holiday residence? Than you can go to many places for a good rental bike. For bike rentals on Texel, we recommend the following companies: