Kaap Skil - Museum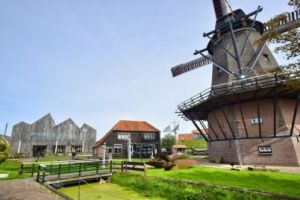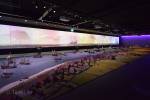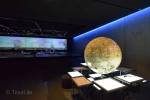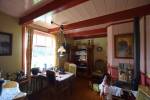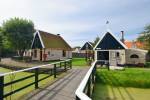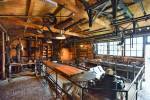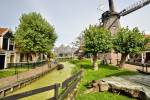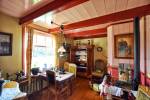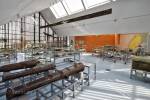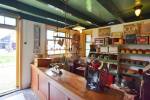 The Kaap Skil Museum, located in the heart of the fishing village of Oudeschild on Texel, is a source of stories and adventures about life at sea. This versatile museum brings the rugged maritime history to life with its impressive collection of top finds from centuries-old shipwrecks.
What can you expect?
The World's Largest Maritime Model: Admire the impressive 18-meter-long presentation depicting a snapshot from 1660 of the Reede van Texel and the bustling activity around it. Light and sound effects bring this fascinating model to life.
The Palmhout Wreck: A spectacular exhibition about an ancient shipwreck with exclusive treasures, including one of the highlights of the exhibition: the famous "Dress". This 17th-century royal garment has remained nearly intact despite spending almost four centuries on the sea floor.
"Around the World" Exhibition: Discover the global adventures of Texel's ships. At the center is a compass rose indicating direction, accompanied by the stories of Texel's sailors like Albert Gronders and Jacob Schagen. One ship, for example, had the destination of Suriname, while another went to Riga for grain or to North Africa for edible oil. These stories are enriched with finds from shipwrecks, including personal belongings, trade goods, and ship parts.

The exhibition also sheds light on the darker aspects of this era, displaying objects related to slavery, including tools used on sugar plantations in Suriname and luxury items intended for plantation owners.

Open-Air Museum: On the outdoor grounds of Kaap Skil, various fishermen's houses have been recreated, providing a unique glimpse into life at the beginning of the 19th century.
A Must-See for Maritime History Enthusiasts
The Kaap Skil Museum is a fascinating destination for anyone interested in maritime history, archaeology, and the cultural heritage of the Wadden Islands. Experience the stories of sailors, beachcombers, and craftsmen who have shaped the culture and history of this unique island.
Discover the hidden treasures of the sea and life from the past at the Kaap Skil Museum in Oudeschild, Texel!
Furthermore Kaap Skil is near the following sights: Oudeschild Playground (±125 m), Wadden Sea harbor Texel (±900 m), Pick them Yourself Garden (±1,2 km), Texel Brewery (±1,5 km) & Outdoor pool Molenkoog (±3,1 km).
For information:
Heemskerckstraat 9, Oudeschild
web.
Website