Pick them Yourself Garden - Nature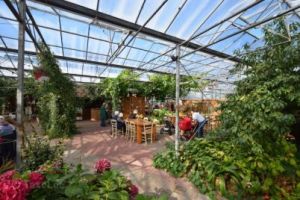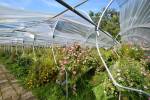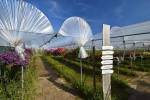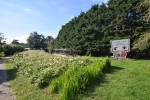 In the 'Pick them yourself garden' on Texel you can pick your own fruits, vegetables and flowers straight from the garden. You can't get any fresher and healthier than that! After picking you can relax comfortably on the terrace, and there's a playground including excavators for children.
Farm shop
In the little farm shop you can find all kinds of products from the garden, such as homemade jams, lemonade syrup and liqueurs. In addition, there are strawberries throughout the season for sale which are handpicked by us.
Besides all the various kinds of fruit, we're also growing more vegetables now in the last couple of years. Especially the forgotten vegetables prove to be a success, such as butter beans, chard, cabbage palm and chioggia beet. So true keepers!
Terrace
After picking, you can relax on the indoor or outdoor terrace while enjoying a cup of coffee or tea and a delicious slice of homemade cake. Or would you prefer a glass of strawberry lemonade, a fresh fruit smoothie or a traditionally made scoop of ice cream.
Furthermore Pick them Yourself Garden is near the following sights: Texel Brewery (±350 m), Cape Sil (±1,2 km), Wadden Sea harbor Texel (±1,7 km), Outdoor pool Molenkoog (±1,9 km) & Climbing the church tower of Den Burg (±2,6 km).
For information:
Middellandseweg 4, Oudeschild
web.
Website