Landgoed de Bonte Belevenis - Nature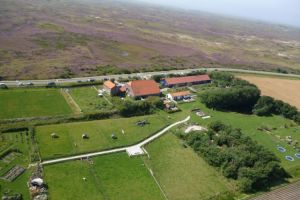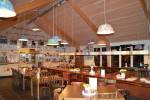 The 'Bonte Belevenis' Estate lies in the midst of beautiful countryside, up against the dunes that border on the picturesque village of Den Hoorn. Two characteristic farmyard barns are home to several trades and crafts, including a chandler's, a soap works, a paper mill, a bakery, a brewery and a distillery. You will find the craftsmen busy plying their trades and you can watch them as they create various products that are also for sale in our shop. If you have the 'Ambacht-Strippenkaart' (craft strip ticket), you can join in the activities (check the Activities section for more info).
Outside, you can visit the farm animals, the play meadow, the picnic meadow, etc. Or why not drop into our tea room for some of our home-made treats from our bakery and take a moment to enjoy the wonderful scenery?
Come and visit us for a relaxing, convivial and educational day-out, with plenty of fun for all ages, whatever the weather.
For information:
Landgoed De BONTE Belevenis
Rommelpot 11, Den Hoorn
tel. +31 222 314 180
web.
Website