Beachcombing Museum Flora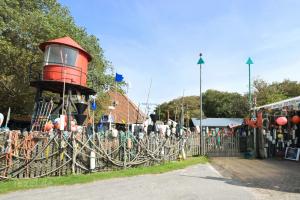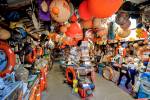 In the first, real and biggest beachcombing museum in the world, real beachcombers tell their experiences and wanderings on the beach. Flora has findings of more than 70 years, and is well worth visiting!
Beachcombing Stories
The beachcomber tells about his exciting trips at ungodly hours on the Texel beach.
Furthermore Beachcombing Museum Flora is near the following sights: Circuit Park Karting Texel (±1,9 km), Ecomare (±1,9 km), Swimming pool Calluna (±2,0 km), Oudheidkamer (±2,6 km) & Cinema Texel (±2,6 km).
For information:
Juttersmuseum Flora
Pontweg 143, De Koog
tel. +31 222 321 230
web.
Website
Location